All of us know LED light-emitting diode, the intersection of OLED and fire very much recently, perhaps everybody does not know what meaning OLED is, the author below solves this one puzzledly for everybody.
LED employs and can be divided into two major kinds: First, LED single-hose sharing application, including backlight source LED, the infrared rays LED,etc.; The intersection of LED and display screen in addition, at present, China make and world, also there is certain disparity in the intersection of LED and basic material, but in terms of LED display screen, the design of China and engineering level of the production are basically in pace with world. LED display screen arranged a display device made up by the luminescent diode. It adopts low voltage sweep to drive, has: Such characteristics as the consumption lacks, has long performance life, there are less low cost, luminance high, trouble, the visual angle is great, apparent distance is far.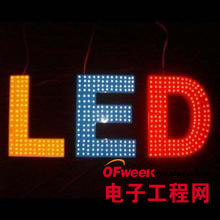 OLED: Organic Light Emitting Display, namely organic electroluminescence display, belongs to the kind of emerging on the mobile phone LCD newly, is praised as & ldquo; Dreamlike display unit & rdquo; . OLED display technology is different from traditional LCD display mode, do not need the light in a poor light, adopting very thin organic material to be coated and glass substrate, when there is passing of currenting, the organic material will be shiny. And OLED display screen can be done lighter and thinnerly, the visual angle is bigger, and can save the electric energy notably. However, though OLED that technology will be more outstanding will replace LCD such as TFT in the future, organic shiny display technology also has a defect such as being difficult of short, screen maximization of life time.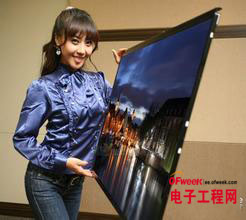 The shiny principles of LED and OLED are uniform, what the material different led of what is only distinguished is used is metallic material, and what oled used is organic matter material. OLED does not need backlight source, oneself will be shiny, adopts the light emitting diode array to make up. The luminance is higher than LED liquid crystal, the thickness is thinner, it is a substitute of LED liquid crystal screen in the future. LED liquid crystal screen needs backlight source, the luminance is general, ugly and clear under the sunlight. But it is most extensive to employ at present.
Through the explanation above, everybody has understood the difference between LED and OLED, I suppose, the learning to be collected here in the sea of today, thank you.